Direct Anterior Total Hip Arthroplasty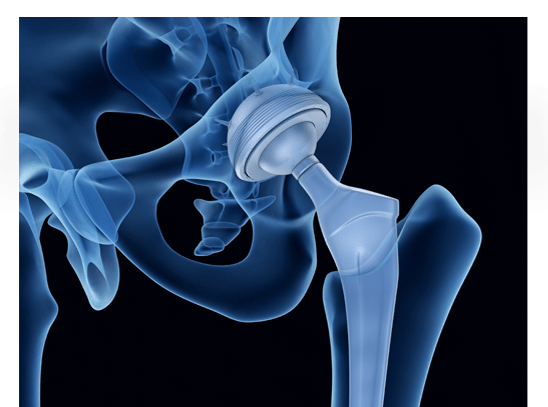 Direct Anterior Total Hip Arthroplasty
The Direct Anterior (DA) total hip arthroplasty (THA) is a technique utilized to allow rapid recovery after hip replacement. Instead of cutting the posterior or lateral muscles of the hip, the anterior approach allows for a muscle sparing and less invasive approach to hip replacement.
Am I a candidate for DA THA?
Most patients with symptomatic arthritis of the hip are candidates for this approach. Each patient is evaluated by Dr. Kollmorgen individually and a thorough team discussion allows proper patient selection. Please call our office to schedule an appointment.
What should I expect from the procedure?
Typical hospital stay is 1 day. We aim for rapid recovery and a safe return to your active lifestyle. Our hospital team manages your pain, teaches safe and effective therapy, and works with you to ensure the best outcomes.
How long will it take to recover?
Recovery is always individualized. Most patients drive at 2 weeks, and forget about their hip and presurgical pain by 6 weeks.